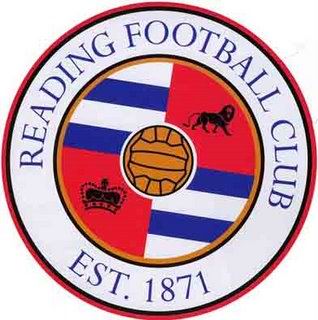 And it's a return for the wonderful idea of Thursday night football that some bright spark at SKY decided would be the next best way to screw with the English fixture list and hack off as many supporters as possible. Just wish the FL/PL would turn around and tell these TV companies just what to do with their stupid ideas sometimes but as everyone is out for what they can get that'll never happen.
After two cup exits in quick succession Reading will be looking to bounce back and pick up on their league form just as they left off. Jaakkola, Quinn and Harriott are out injured and I would also expect McShane to miss out due to his wrist op. despite being able to play with it bandaged before the op. Presuming Ilori's transfer completes today then he could find himself making his debut in the game but I reckon the club may decide he isn't match fit enough and so may only be on the bench.
QPR will be without Stephen Caulker and Jack Robinson while Tjaronn Chery remains out of favour as he seeks a move away. Michael Doughty and Darnell Furlong are welcomed back to the squad after returning from loan spells and new Brighton loanee Kazenga Lua Lua is also in contention for a start. Former Reading loanee Jamie Mackie is also expected to be available. Ian Holloway's team are on a run of 2 successive league wins after a fairly miserable spell of nothing from loads of games so Reading will need to be on their guard to not be caught out.
Referee
Oliver Langford will be taking responsibility for affairs on the night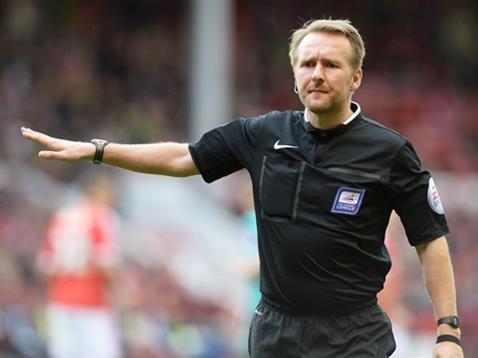 Previously
03 Dec 2016 > Fulham 5-0 Reading
04 Oct 2016 > Portsmouth 2-2 Reading U23 (Checkacrowd Trophy)
27 Sep 2016 > Brentford 4-1 Reading
19 Jan 2016 > Reading 5-2 Huddersfield Town (FAC3R)
16 Dec 2015 > Hull City 2-1 Reading
11 Mar 2014 > Leeds United 2-4 Reading
14 Dec 2013 > Huddersfield Town 0-1 Reading
06 Mar 2012 > Reading 1-0 Portsmouth
27 Aug 2011 > Hull City 1-0 Reading
16 Oct 2010 > Reading 0-1 Swansea City
09 Feb 2010 > Reading 1-0 Plymouth Argyle
Historically
QPR and Reading are in their 43rd season together and the home league record for the previous 42 visits is very favourable to Reading with 25 wins to just 8 defeats. However it should be noted that Reading have not scored against, let alone beaten, the fakes at home in the last 4 attempts and those games have been excruciatingly awful things to watch for all concerned ending 0-0, 0-1, 0-0 and 0-1 (so quite why SKY would want this total arse of a fixture is beyond me but then I suppose they only ever seem to televise our home games against Ipswich and QPR)
Lastly, you'll all be relieved to know there is no forecast of fog expected but instead there is a forecast for very heavy rain, sleet and snow starting tomorrow lunchtime and going on continuously well into the evening in the Reading area - so be prepared that the game could be called off late or even abandoned (and then re-arranged for a much more civil Tuesday night (or perhaps Saturday if both clubs have an FA Cup Saturday to fill in February or March)).