News and Views
Paul Clement Asks Royals To Step Up For Final Games
17 April 2018
By Hob Nob Anyone?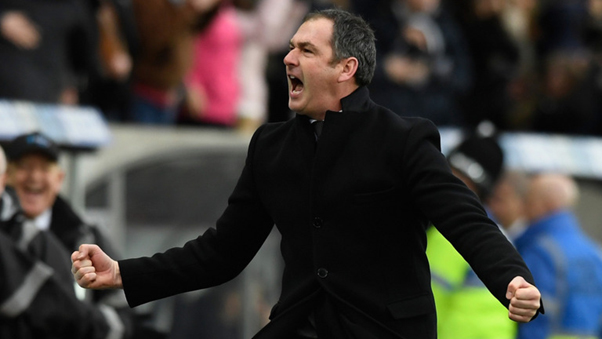 Paul Clement described Reading's 2-2 draw against bottom side Sunderland a missed opportunity and has issued a rallying cry to his players to step up and secure their Championship status after a truly forgettable season.
Their draw against the Black Cats perhaps sums up the clubs problems, with the club being saved by a late equaliser from Yann Kermorgant. That leaves them five points ahead of the drop zone with three to play.
Barnsley have the opportunity to close that gap by three points with their game in hand against Nottingham Forest next Tuesday, which means there's still plenty to play for.
Clement wasn't impressed with Saturday's performance and has encouraged the players to play smarter. Following the game he said, "The more we play like we did against Sunderland, the more it's in the lap of the gods what will happen."
Despite this, Clement has lost only two of his five games in charge of the Royals, both against teams challenging for automatic promotion, while they've also picked up vital wins against Preston and QPR.
Sheffield Wednesday is next for Clement. Bookmakers across sites like www.top100bookmakers.com are placing the South Yorkshire side as clear favourites, despite sitting just three places above Reading in 16th.
It'll be a big game for the club, who could help calm the nerves of those around the Madejski with a win, but Ipswich at home the following weekend is the one that could really put daylight between them and the bottom clubs with a win.
Ipswich are without a manager and have one just one of their last five games, so are there for the taking. Clement is staying calm about the situation, following a relegation battle with Swansea last season.
He added, "We need points in the next three games to make sure we're safe but we have to make sure we don't get in the situation where we have to get a result otherwise there is a consequence."
So far this season Reading have managed to avoid that. They're yet to enter the relegation zone this season and their fate will remain in their own hands if Clement can continue their current run of form.
He believes his side are ready to step up to the challenge, and next week's Ipswich game could be the day it gets sealed. It's certainly the game where the points look available. Going to Cardiff on the last day of the season needing a result is not where Clement wants to be.
It's not where we want to be either!
Share this article: