As much as nearly everyone was saying the trip to Villa was a nailed on away disaster for Reading people are saying the Rotherham game is a nailed on home banker. Yet, as Reading proved Saturday by upsetting the former evaluation, the unexpected does happen and usually all too frequently in the game of football.
So take nothing for granted in this one even with Rotherham's away record which currently reads played 21 and lost 20 with the other game being a draw at Ipswich in late October. And if you still want proof then remember Reading failing to beat 8 man Yeovil at home....
With the game being so soon after the Villa match knowing whether there are any more injuries for Reading to deal with is difficult and us mere fans won't know anything until kick off. Expectation though much the same as for Saturday with McShane still being out but Berg being back in contention for a place. It was also good to see Evans and Ilori make the bench so at least Jaap has some options and he will change things again, most likely returning Kermorgant and McCleary to the starting XI as well as possibly Evans in place of Mendes, Popa and Kelly.
Rotherham have doubts over Joe Newell and Lee Frecklington but have had the extra day of recovery since Friday's home draw - their first return of any points for 10 games - with Birmingham.
Referee
Taking to the middle for some high profile legislating will be Lancashire's Chris Kavanagh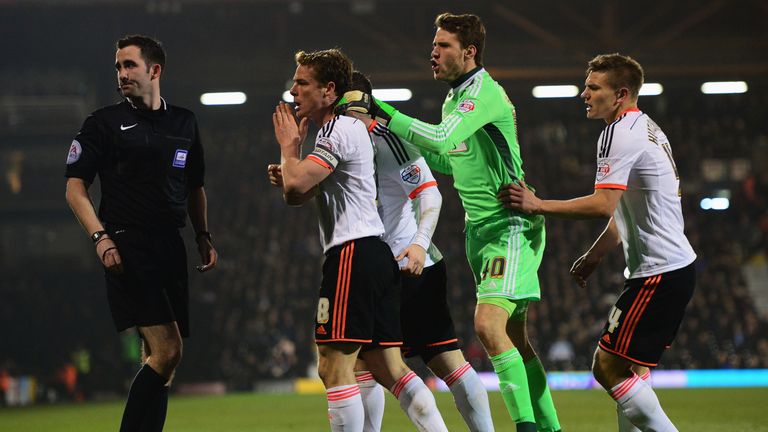 13 Sep 2016 > Reading 0-0 Birmingham City
16 Aug 2015 > Reading 0-0 Leeds United
So in his short career with Reading there has been no goals scored by either team

Let's hope that changes in favour of Reading
Historically
One of those fixtures that aptly proves the maxim that you tend to win at home and lose away. There have been 20 previous league games in Reading between these two and Reading do have rather the better of things with 13 wins to 1 scoring 31 and conceding 13.
Let's hope everyone is professional and doesn't take things for granted as bogging this one up would probably even eclipse the shambles that turned up at Norwich.