When
: Tuesday 21st November, 8pm
Where
: Macron Stadium, Burnden Way, Horwich, Bolton, BL6 6JW
Capacity
: 28,723
Away Stand
: South Stand at one end of the ground
What might I see in the area
: Parky handing out free match tickets
A Tuesday night local derby for fans this week. NOT. As per usual Reading get these games in midweek as the FL continue to encourage attendances. Still at least it's not Newcastle so shows some improvement.
Believe Reading have only ever played a league game against a side managed by Mr Philip Parkinson once before and that was the 2-2 with Charlton at home back in 2009. Seem to remember that was a bit of a malaise of a performance that heavily contributed to Reading managing to snatch defeat from the jaws of victory at the end of the season. For completists the other games against Mr Parkinson's teams were at Charlton in the League Cup and of course the Bradford game in the FA Cup.
Despite Bolton's lowly position in the relegation places this one will not be a cakewalk. Anyone expecting this to simply be a case of rolling up, collecting the points and ********* off home again needs to go and have their head examined by a top quality psychiatrist. Bolton's position is largely due to a run of 7 successive league defeats, the last of which was a 1-0 reverse at Aston Villa on 30 September. Since then Bolton have played 6 games and not been beaten in any of them - though 4 of them have been draws.
Bolton have ex-Royals Jem Karacan and Adam Le Fondre in their ranks. Both a currently fit but neither played any part of the 0-0 a Preston on Friday. I know that Le Fondre has recently recovered from a calf problem so perhaps he'll make the bench on Tuesday night.
Reading's catalogue of woe injury wise has lessened. Bodvarsson, Kelly, Berg and Lori are all fit again though Berg will be suspended after collecting his 5th booking of the season v Wolves and so there's bound to be yet more fiddling about with the starting XI from Mr Stam. Personally I'd go with Mannone, Gunter, Moore, McShane, Richards, Edwards, Bacuna, Barrow, Swift, Aluko and Kermorgant
Referee
It's supposedly Andrew Madley again for this one - and he's already overseen two away league defeats this season.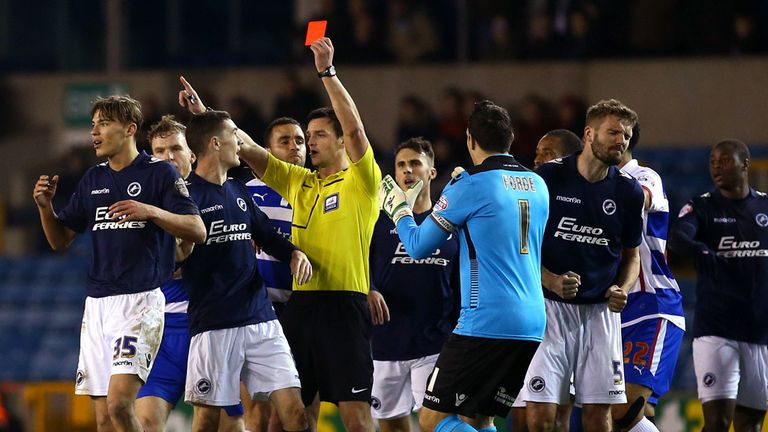 Previous
26 Sep 2017 > Millwall 2-1 Reading
19 Aug 2017 > Preston North End 1-0 Reading
04 Mar 2017 > Reading 2-1 Wolverhampton Wanderers
17 Aug 2016 > Newcastle United 4-1 Reading
07 May 2016 > Blackburn Rovers 3-1 Reading
03 Dec 2015 > Reading 0-1 Queen's Park Rangers
29 Aug 2015 > Brentford 1-3 Reading
25 Apr 2015 > Reading 0-2 Brentford
15 Jan 2015 > Milwall 0-0 Reading
05 Apr 2014 > Charlton Athletic 0-1 Reading
25 Jan 2014 > Ipswich Town 2-0 Reading
Historically
Just the 3 wins to show from 14 previous league visits to Bolton Wanderers and all league games have been played in the years since 1984. Bolton have managed more than double the number of Reading wins so Bolton away is a game that usually results in a case of depression. Interestingly the 4 draws have all been by the same 1-1 scoreline
How to follow the game
Get a ticket and travel to the game
Listen to Radio 5 Live and/or a myriad of other radio stations for score flashes
Ring/text a mate for updates
Use an iFollow subscription
BBC Radio Berkshire (FM : 104.4, 104.1 or 95.4 depending where you are in the area)