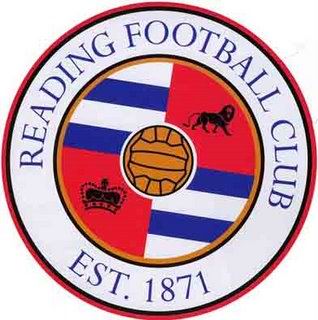 When
: Tuesday, 2nd January, 8pm
Where
: Madejski Stadium, Reading, RG2 0FL
Capacity
: 24,161
Another go at winning home game arrives but this time there's an actual chance the attempt might be successful owing to the lack of a Saturday.
Birmingham are struggling quite badly but then so were Burton and we all know what sort of miserable tripe was served up for that visit, therefore this game is not going to be easy despite the facts that Birmingham are bottom of the table, haven't won away all season (3 draws only thus far) and have only hit 5 goals in 12 away games.
Can't be worse than Burton, Bristol and Barnsley can it?
Referee
James Linington
Previously
09 Sep 17 > Reading 0-1 Bristol City
08 Apr 17 > Norwich City 7-1 Reading
24 Sep 16 > Reading 1-0 Huddersfield Town
21 Nov 15 > Reading 2-1 Bolton Wanderers
02 May 15 > Derby County 0-3 Reading
28 Dec 14 > Reading 2-1 Norwich City
21 Nov 14 > Cardiff City 2-1 Reading
12 Aug 14 > Reading 3-1 Newport County (League Cup)
10 Sep 11 > Reading 0-2 Watford
30 Apr 11 > Coventry City 0-0 Reading
22 Jan 11 > Reading 1-1 Hull City
02 May 10 > Reading 4-0 Preston North End
30 Jan 10 > Reading 1-0 Barnsley
Historically
No meetings before 1986 in any competition
It took 8 games to record the first home win
In 15 previous home league games Reading have managed just 4 wins compared to 5 from Birmingham
How to follow the game
Get a ticket and travel to the Mad Stad
Listen to Radio 5 Live and/or a myriad of other radio stations for score flashes
Ring/text a mate for updates
Use an iFollow subscription
BBC Radio Berkshire (FM : 104.4, 104.1 or 95.4 depending where you are in the area)