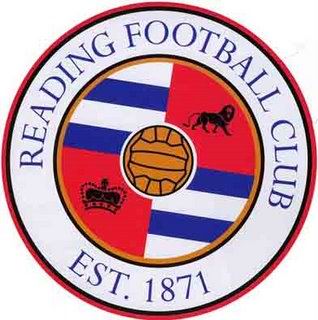 When
: Saturday 3rd February, 3pm
Where
: Madejski Stadium, Reading, RG2 0FL
Capacity
: 24,161
Time to get carried away. Reading have now extended their unbeaten run of league games to one, a sequence that includes an amazing run of one win as well.
It's just as well the team are in such terrific form and purring with confidence as it's Millwall up next to the Mad Stad as the mighty Biscuitmen go in search of cracking another record, that of securing a home league win on a Saturday - and it's only February.
Millwall have 34 points and are therefore just 2 points better off than Reading from the same number of games so, essentially, the two clubs have had very similar seasons to date. Millwall would be better of in the league were it not for their away form which has seen them struggle with just one win away from home in the league. However that was last time out when they won 4-3 at Leeds so they will not be without a bit of belief and, as ever, packed with fight and putting it right up the opposition.
Millwall will have Tim Cahill back for the rest of the season and, despite his 38 years, I have no doubt he'll still be a really difficult opponent and a leader so will be one to watch for them though I would expect him to be eased back in from the bench. Jake Cooper is the current link between the two sides but doesn't always start, However we all know he can be an outstanding defender and poses many a threat at set pieces. In addition Millwall are expected to complete the signing of Wolves midfelder Ben Marshall in time for the game
Reading have no new injury issues and being on the run they are at the moment why change anything? There is still a chance the club may add to the ranks on the last day of the window with (currently) a loan deal for Chris Martin or Tomer Hemed being top of the suspect list but chances are Reading will sign no-one (and least of all a striker).
Referee
Referee for the game is Hampshire's Andy Davies who will be doing his 6th Reading game in just over a year. They've all been at home and there have been 3 wins, a draw and 2 defeats the most recent being the 2-0 loss to Swansea in this season's League Cup..
Historically
This will be the 94th league game against Millwall and therefore the 47th time Reading will have played them at home. Currently it is definitely a case of the home team ruling as Reading have won 27 of those 46 games and lost just 11 (more or less the opposite of the games at Millwall).
There are usually a stack of goals between the sides, Reading have netted 90 while Millwall have managed 44.
So 0-0 it'll be then.
How to follow the game
Get a ticket and travel to the game
Listen to Radio 5 Live and/or a myriad of other radio stations for score flashes
Ring/text a mate for updates
Use an iFollow subscription
BBC Radio Berkshire (FM : 104.4, 104.1 or 95.4 depending where you are in the area)