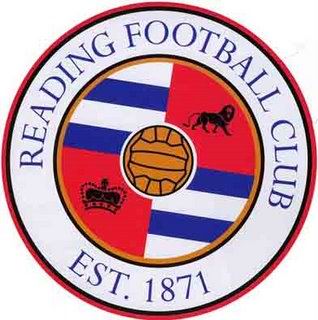 When
: Saturday, 10th February, 3pm
Where
: Riverside Stadium, Middlesbrough, Cleveland, TS3 6RS
Capacity
: 35,100
Away Stand
: East Stand near the SE corner
Which former players might I see in the area
: John Craggs, Alan Foggon, Jim Platt, Peter Creamer
Respect. Respect to all those Reading fans that will trek all the way to Teesside to watch what is likely to be another display you'd rather forget - and have to pay £30 for the privilege. But then it'll probably be better than the uncaring slop that gets dished out at the Mad Stad and at least there's a small chance of 3 points on a Saturday.
Middlesbrough are 9th in the table and hoping to finish in the play offs. They in the midst of indifferent home form having failed to score in their last three league games at the Riverside losing two of them (both to the current leading form sides Fulham and Villa though). Generally their issues are against the better sides in the division rather than those struggling for form so this one is going to be about as hard as it can get for Reading on their travels.
Middlesbrough are expected to give a debut to Man City loanee Jack Harrison who was only signed by City in January from the MLS. Rudy Gestede has won his battle to overturn a 3 game ban imposed after being sent off at Norwich last week so is likely to be playing.
Reading could have Swift and Richards available for the bench after their hamstring problems – a decision won't be made until Friday after assessing their progress this week. Other than that is pretty much about perming a team from the same faces. Chris Martin might start but again that will depend on his match fitness so it may mean another place on the bench for him.
Referee
Nottinghamshire's David Coote takes control of this one
Previously
25 Nov 2017 > Reading 0-0 Sheffield Wednesday
21 Oct 2017 > Sheffield United 2-1 Reading
05 Nov 2016 > Wigan Athletic 0-3 Reading
17 Sep 2016 > Barnsley 1-2 Reading
12 Jan 2016 > Derby County 1-1 Reading
22 Aug 2015 > Reading 0-0 MK Dons
16 Feb 2014 > Queen's Park Rangers 1-3 Reading
07 Dec 2013 > Reading 1-2 AFC Bournemouth
03 Aug 2013 > Reading 2-1 Ipswich Town
11 Feb 2012 > Reading 2-0 Coventry City
Historically
League games with Middlesbrough stretch back all the way to 1927 but they are a bit rare with only 14 played in Middlesbrough to date. Of those 14 Reading haven't done too badly by recording 4 wins to 'boro's 6 however Reading have conceded twice as many as Middlesbrough (22 to 11) in that time.
Since 'boro moved to the Riverside Reading have visited on 9 occasions and won 3 but have lost 5 so the suggestion is there won't be any sitting on the fence and one side of the other will run out winners. Additionally there should be goals about as the only draw at the Riverside was 1-1.
So 0-0 it is then (and let's face it we'd probably all take that now if it was offered).
How to follow the game
Get a ticket and travel
Listen to Radio 5 Live and/or a myriad of other radio stations for score flashes
Ring/text a mate for updates
Use an iFollow subscription
BBC Radio Berkshire (FM : 104.4, 104.1 or 95.4 depending where you are in the area)