When
: Wednesday 22nd August, 7.45pm
Where
: Ewood Park, Blackburn, Lancashire, BB2 4JF
Capacity
: 31,367
Away Stand
: The Bryan Douglas Darwen End
What might I see in the area
: The ghost of LS Lowry
Reading Nil take their 100% record to Blackburn in their next effort to try and lose it! Now the club are officially on their worst start to a league season since 1959 when they lost the first 4 games of that season (to Port Vale, Norwich and Newport both home and away) but at least that season the team scored goals, managing 6 in those 4 games and 25 in the first 11 games so results were bound to turn up eventually.
And, you see, that is the problem. Chances created are a real premium and have been really ever since Stam took over in the summer of 2016 and the conversion rate of those chances is worse than pathetic. Every game it seems a real struggle to get anything more than a couple of shots on target at best and you'd have to say even if Mo Salah or Harry Kane were in the team there'd be the same struggle in the goals for column.
Supposedly another attacking option is being looked at for a loan into the club at some point before the end of the month but that player is going to have to be capable of real quality to be able to lift things. They certainly need to be the type that can magic something out of nothing as that is what Reading Nil's threat in front of goal amounts to - nothing.
In addition to the 100% record that Reading Nil currently have, they also have the little matter of trying to improve on the massive 2 wins recorded from their last 27 away league trips played on a Tuesday or Wednesday evening. Still at least it's not a Saturday home game so there might be some chance.
Meanwhile, up in Lancashire, Blackburn are unbeaten. They are on a high after their quick return to the Championship and more so after a good away win at Hull on Saturday. They haven't lost a league game at Ewood since Wimbledon visited in September last year and their 0-0 with Millwall last week was the first time they'd failed to score a league goal at home since that Wimbledon game (a run of 22 games). Dominic Samuel is doing well up there, but then he's been given a chance in a team that more than likely plays to his strengths which he never got under Stam. The player to try and shackle down though is one time alleged Reading Nil target Bradley Dack who seems to be developing a knack for scoring at this higher level already.
Team selection is going to be difficult as ever with the standard idiot length injury list that follows Reading Nil around going from strength to strength it seems. Let's expect talisman Barrow to still be missing so it's likely to be that same limp and unbalanced formation as we got yesterday. I mean Swift stuck out wide left

really is not an intelligent move. If it's the same squad availability as for the Bolton joke then I'd go for an attacking line up to take the game to Blackburn rather than sit back and try not to concede while hoping for a breakaway with the pace we don't have so; Mannone, Yiadom, Moore, Ilori, Richards, Swift, Meyler, Blackett, Bodvarsson, Meite, Baldock while hoping that I was dreaming that we sold Evans.
Referee
Oliver Langford from the West Midlands is slated for this one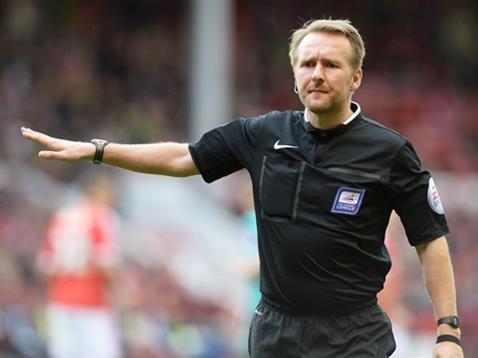 Previously
17 Mar 2018 > Norwich City 3-2 Reading
26 Dec 2017 > Bristol City 2-0 Reading
28 Oct 17 > Reading 0-2 Middlesbrough
12 Jan 17 > Reading 0-1 Queen's Park Rangers
03 Dec 16 > Fulham 5-0 Reading
04 Oct 16 > Portsmouth 2-2 Reading U23 (Checkacrowd Trophy)
27 Sep 16 > Brentford 4-1 Reading
19 Jan 16 > Reading 5-2 Huddersfield Town (FAC3R)
16 Dec 15 > Hull City 2-1 Reading
11 Mar 14 > Leeds United 2-4 Reading
14 Dec 13 > Huddersfield Town 0-1 Reading
06 Mar 12 > Reading 1-0 Portsmouth
27 Aug 11 > Hull City 1-0 Reading
16 Oct 10 > Reading 0-1 Swansea City
09 Feb 10 > Reading 1-0 Plymouth Argyle
Historically
As with most trips up north Reading Nil do not have a very impressive record. At Ewood Park there is just the one win to show from their nine previous league visits - though that win was on the last visit there.
The full league record there is played 9 won 1, drawn 4, lost 4, for 13, against 20
How to follow the game
Get a ticket and travel to the game
Listen to Radio 5 Live and/or a myriad of other radio stations for score flashes
Ring/text a mate for updates
Use an iFollow subscription
BBC Radio Berkshire (FM : 104.4, 104.1 or 95.4 depending where you are in the area)
Use the red button on SKY SPORTS (or the Sky Sports app) for subscribers to find a live stream as supposedly all midweek FL fixtures should be available to watch (but bet it doesn't work)