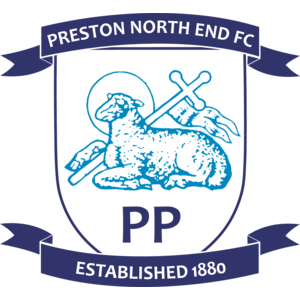 When
: Saturday, 19th October 2019, 3pm
Where
: Madejski Stadium, Reading, RG2 0FL
Capacity
: 24,161
Well after an international break that, for some reason, for once lacked much of the tedium of others we return to action with a new manager who everyone is fully behind

Mr Bowen is going take up the reins of management for the very first time and hopefully it will be a success rather than yet another false dawn and a waste of everyone's time.
At home he doesn't have much to live up to. The club has consistently managed to produce 2 and a bit years of utter toilet at the Madejski so managing to at least avoid the standard depression would be a good start as Reading go looking for what would be their first Saturday home win of the season.
In the day or two Mr Bowen will have with the players after international duty, one expects it'll be too soon to really address Reading's problem of being able to do the difficult spectacularly well but be completely abject in every respect at the basics like passing, defending and getting on the end of what little service is provided in the opponent's penalty area.
And this game, not to mention the 2 following games, is against the in form and organised. Preston battered Barnsley by 5 to 1 last time they got together and haven't been beaten in the league since going down at Swansea on 17th August. Preston have only failed to score in 1 league game (their opener at Millwall) but conversely they've conceded goals in their last 4 games and only managed 1 win. So perhaps now is as good as ever to try and beat them although they are currently the Championship's top scorers on 23.
Believe both squads are near full strength barring any international consequences. Reading will presumably adopt a similar style of passing game but just what formation and personnel will get the nod is completely yours to speculate on and the likes of McCleary, Gunter and a Baldock may well be back in the mix.
It may not be the best appointment and you may hate the idea but the fact is it's Mark who has the job so please let's all get behind the team and at least give him a chance to turn things around and just perhaps we might all be surprised.
Referee
Mr Dean Whitestone returns for his first shot at a Reading game in over a year.
Previously
12 Aug 2018 > Reading 2-0 Birmingham City (League Cup)
05 Apr 2016 > Reading 2-1 Nottm Forest
22 Mar 2014 > Birmingham City 1-2 Reading
23 Aug 2011 > Charlton Athletic 2-1 Reading (League Cup)
22 Feb 2011 > Reading 2-1 Millwall
17 Feb 2010 > Crystal Palace 1-3 Reading
07 Nov 2009 > Reading 1-1 Ipswich Town
26 Aug 2008 > Reading 5-1 Luton Town (League Cup)
Historically
This will be the 29th league game with Preston in Reading. Reading has been a bit of a graveyard for visiting Preston teams down the years (pretty much like Deepdale is for visiting Reading teams) with Reading ahead by 18 wins to 4.
How to follow the game
Get a ticket and travel
Listen to Radio 5 Live and/or a myriad of other radio stations for score flashes
Ring/text a mate for updates
Use an iFollow subscription
BBC Radio Berkshire (FM : 104.4, 104.1 or 95.4 depending where you are in the area)